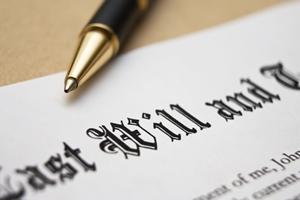 If you're in Minnesota and have made an estate plan, congratulations!  Drafting a will in Minnesota puts you leaps and bounds ahead of many who have not yet taken the time to craft an estate plan. However, the job is not done just because you've created a will; it's essential that your will is kept up-to-date.
A recent article in the Wall Street Journal discussed the importance of ensuring your will remains updated. The article began by asking readers when the last time was they even looked at their will. If you can't remember, then chances are it's time to review things. Outdated or ineffective legal documents can cause more problems than they fix, making your estate plan more complicated rather than simplifying things for your family once you're gone.
One problem is that people mistakenly view creating a will as a sign-it-and-forget-it task. An article in Consumer Reports discovered that a whopping 86 percent of respondents admitted to having wills that they had not reviewed or updated within the past five years. The fact is that life changes every day and your will needs to keep pace with those changes. Grandchildren are born, spouses come and go, sons and daughters-in-law enter your life and alterations need to be made to ensure that wills and other documents in your estate plan continue to reflect your goals. The following are some of the things to look for to ensure the following pieces of your estate plan remain up-to-date.
Minnesota Wills
You need to watch out for life changes that impact wills especially, things like divorce or new children and grandchildren. Making sure your beneficiaries remain updated is crucial, however, other things are not so important. For instance, there's no reason to race off to a Minnesota estate-planning attorney every time you make a big purchase. The reason is that wills typically refer to personal property addendums and instruct the executor of your estate to consult a separate document that lists your items of personal property. Changes can be made to that list easily, simply adding things like cars or jewelry and initially each entry. These small changes don't impact the integrity of the will itself and thus do not require major revisions.
Minnesota Trusts
Trusts can be useful parts of an estate plan when you have especially complex family dynamics. For instance, if you don't feel comfortable with one of your children's' spouses, a trust can be a good way to construct barriers between your money and that person. Trusts are typically more flexible than wills and allow you to cope with more complicated situations, both financially and personally. Trusts can also be useful for those with property in multiple states. While wills have to be probated in each state where real estate exists, assets that are held in a trust generally avoid the messy probate process.
Trusts can be revised periodically as personal and financial circumstances change, just like wills. A good example of a time where you might want to revise a trust is if you had included language that directed the trust to disburse the maximum amount of money allowed by law in annual gift payments to certain categories of heirs. Maybe when this provision was written the maximum amount was much lower than it is today or the number of heirs was less and you are now concerned about depleting your assets. Making a small change to the document can correct this problem and ensure the soundness of your trust for years to come.
Healthcare Powers of Attorney
Healthcare powers of attorney exist to ensure that someone is around to make important decisions should you become incapacitated. These directives include instructions about what measures, if any, you want taken to prolong your life. Obviously, given the nature of such documents, ensuring that they are legally effective is critical.
The problem is that the person designated to act on your behalf might have problems of their own. For instance, friends and close family members can leave town, spouses can die, become incapacitated or disappear following a divorce. Given the chance that your designated agent might become unavailable, it is important to name at least one backup in case your first choice is not able to serve. Beyond ensuring that your agent and backup agents are updated, the healthcare directives likely won't require many alterations unless your views towards end of life care changes.
Though it may be confusing at first, changing a will does not have to be an overly complicated process. An experienced Minnesota estate-planning lawyer can help walk you through the process of establishing and altering a will and other parts of your estate plan. For more information on estate planning in Minnesota, along with a variety of other topics, contact Joseph M. Flanders of Flanders Law Firm at (612) 424-0398.
Source: "Make your heirs happy: Update your will," by Elizabeth O'Brien, published at MarketWatch.com.
See Our Related Blog Posts:
What Exactly Is A Codicil And How Does It Work In Minnesota?