About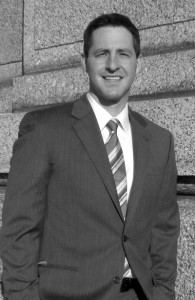 Joseph M. Flanders is a Minnesota family law, estate planning, and probate lawyer.  He is also the author of this blog.
My Resume
Practice Areas:

 Family Law; Estate Planning, Estate Administration

Undergraduate Education:

University of Iowa, B.A., English.

Law School:

University of North Dakota School of Law, J.D., with distinction.

Admitted:

State of Indiana (inactive);
U.S. District Court, Northern District of Indiana;
State of North Dakota (unlicensed).

Memberships:

Indiana State Bar Association;
National Scholars Honors Society;
North Dakota Law Review;
Scribes, American Society of Legal Writers.

Publications:

Transboundary Water Disputes on an International and State Platform:  A Controversial Resolution to the Devils Lake Dilemma, 82 North Dakota Law Review 997 (2004).
Academic Student Dismissals at Public Institutions of Higher Education:  When Is Academic Deference Not an Issue?, Notre Dame Journal of College, University Law, 34 J.C.U.L. 21. (2007)

Faculty:

Landlord Tenant Law Update, Continuing Legal Education (CLE), Sterling Education Services.
Free Consultations
Contact Joseph M. Flanders today.  He is a nice guy and a good lawyer who cares about people.  He also offers free consultations to all potential clients. Call (612) 360-4721.