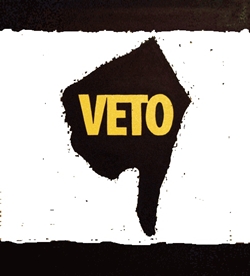 As reported by Minnesota Public Radio, Governor Dayton has vetoed the Minnesota Joint Custody Bill.  This is big news for family law practitioners around the state.
As I posted previously, the Minnesota legislature had approved the bill and submitted for Governor Dayton's review.  I had mixed feelings on the bill, but I think the governor made the correct decision.
The bill would have raised the presumed parenting time presumption in Minnesota for divorcing parents from 25% to 35%.  My general opinion is that – in most situations – more time with both parents is in a child's best interest.  The best interest standard is always used in any child custody or parenting time decisions by Minnesota courts.
Custody bills are a perennial events at the capital.  Why?  My opinion is that politicians know that their constituency wants to see bills related to parenting time and custody.  Much like taxes, abortion, and healthcare – parenting time and child custody are often hot-button issues.
Governor Dayton stated in his veto letter that he was "torn between persuasive arguments" from each side.  Governor Dayton also said that he was influenced by professionals "who work every day with the most challenging divorces and their effects on the well-being, and even the safety, of parents and children."  My assumption is that he was talking about the family law section of the Minnesota bar – of which I am a member.  The family law section opposed the increased presumption of parenting time.
As I stated, I have mixed opinions about the veto.  I think more parenting is often the best thing for the children.  I feel for the dads that can't see their children as much as they would like to.
However, judges in Minnesota issue joint custody and parenting time orders on a regular basis.  In my opinion, the courts does not need more legislation which creates things like "presumptions".  The court and the lawyers involved in the cases are mediating and trying to settle difficult issues.  My opinion is that people on the ground level should be making decisions about parenting time and custody – not the legislature.  Every case is different and should be treated as such.
For more information on Minnesota family law contact Joseph M. Flanders, an attorney in Apple Valley, MN.
Related posts: