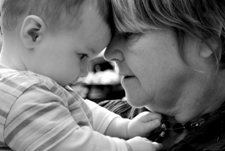 Addressing Minnesota Child Custody Emergencies
Fortunately, Minnesota family law statutes are so well drafted that you can obtain fairly rapid relief or action when a child custody emergency develops. This type of situation often occurs as a result of many unique events.
Perhaps youve just learned that your ex who has primary custody of the kids is: (1) once again abusing illegal drugs; (2) was recently convicted again for DUI — or (3) is planning to take the kids out of the country without telling you. Under all of these circumstances, and many others, your Minnesota family law attorney can contact the family law court on your behalf in order to promptly address all serious concerns.
Your lawyer will usually either petition the family law court for an appropriate temporary order or possibly request an ex parte hearing (one which will not be attended by the other parent or his/her attorney). Heres additional information about these possible remedies.
Family Court Temporary and Restraining Orders
According to 2015 MN Statutes, Domestic Relations, Chapter 518, Section 518.131:
In regards to all child custody or child support matters that arise following the dissolution of a marriage, either party can ask the court for help in handling either routine or emergency issues including the types of events set forth as examples above. The courts are fully aware that childrens physical and emotional well-being can be seriously jeopardized if theyre not prepared to respond to emergency requests for help.
A hypothetical emergency situation requiring court action. Lets assume that youve just learned that your former spouse, who has primary custody of the children during every school week and normally drives them to and from their schools was just convicted of a DUI or DWI for the second time. Deeply concerned about your childrens safety, you want to immediately challenge the current custody arrangements so you can at least gain the right to personally transport the children to school and all major appointments — until your former spouse can demonstrate long-term, successful sobriety to the court.
Your Lawyer Can File a Motion with the Court — Asking to Temporarily Amend the Most Recent Child Custody Agreement.
Once you meet with your Minnesota family law attorney, he can draft a petition asking the appropriate family law court to temporarily amend the original child custody agreement since that would be in the best interests of the childrens safety. (Youll need to provide official proof of the drunk driving conviction to the court). Normally, this type of motion would be filed with the court and a copy served on your ex-spouse and his/her attorney.
A hearing on your motion would normally be scheduled as soon as the court can work
it into its schedule. Should the court rule in your favor, the court can issue a
temporary order amending the child custody arrangement and issue a restraining order
forbidding the recently convicted parent from transporting the children in any manner.
You might also request temporary, full physical custody of the children, too.
Addressing Your Emergency Child Custody Matter by Means of an Ex Parte Motion/Hearing — or Meeting with the Judge
If you or your attorney view your situation as an emergency, you might also proceed
by requesting an ex parte meeting with — or hearing before a family law judge. This
allows you to press forward quickly with your request prior to giving the other parent
time to attend the proceeding. (However, the court will need to serve your ex-spouse with
any new ruling made on your behalf following the ex parte (contact from one party)
proceeding).
When meeting with your attorney, he will fully explain to you all that you can or cannot achieve by obtaining a temporary or restraining order. Heres a quick look at some of the actions that cannot be pursued in this manner.
Forbidden or Impermissible Actions to Be Handled by New Orders
According to Subdivision 2 of Section 518.131 of the MN Domestic Relations Chapter 518, you cannot proceed in the manner referenced above in an effort to:
Deny parenting time to a parent unless the court finds that the parenting time is likely to cause physical or emotional harm to the child;
Exclude a party from the family home of the parties unless the court finds that physical or emotional harm to one of the parties or to the children of the parties is likely to result, or that the exclusion is reasonable in the circumstances; or
Vacate or modify an order granted under section01, subdivision 6, paragraph (a), clause (1), restraining an abusing party from committing acts of domestic abuse, except that (Please review this entire statute by visiting www.revisor.leg.state.mn.us/statutes/?id=518.131)
Your lawyer will also need to review the additional limitations imposed in regards to all ex parte requests concerning child custody with you set forth on the same page just referenced).
As this general information indicates, you do have immediate options for addressing nearly any type of emergency child custody issue that may arise. Simply contact your family law attorney without delay so you can begin seeking the necessary changes to all pertinent custody orders.
Free Initial Consultations
Contact the Flanders Law Firmtoday. The firm offersfree consultationsto all potential clients. Call(612) 424-0398.
Related posts: