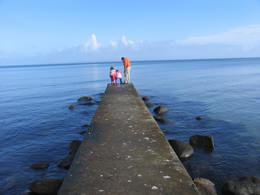 A new supervised visitation center has opened in Monticello, Minnesota.  I realize that it is not Dakota County, but lawyers and people outside of the Dakota County area may be in need of a supervised visitation center outside the Twin Cities metro area.  I know I have.
Here is the information I received from the director, Patty Wisecup:
Hello all,

 

I am announcing the opening of a new non-profit Supervised Visitation Center in Monticello, MN. 

It is called:

KIDS KOUNT MN

207 S Walnut St

PO Box 65

Monticello, MN 55362-0065

Main- 763-273-5437

Fax- 763-244-1456




We intend on scheduling intake appointments beginning May 12, 2012 and starting visits on weekends from 12 – 6 pm starting Saturday May 19, 2012. 

 

Please see the attached brochure for additional information. I am also attaching a mini-survey for any family law attorneys in the seven metro area that would like to respond in order to assist us with predictions of future visits.

 

Finally, please know that this is an endeavor very dear to my heart and I am going to ask for any donation you feel you can give, $10 – more, that will assist us getting this very deserving and very needed project off the ground. The donations are fully tax deductible and a receipt will be provided to everyone that donates.

 

Thank you for the time to read this, please put the above information in your contacts list and please remember KIDS KOUNT MN when it comes time to choose a supervised visitation center.
The website for the center can be found at:  http://www.kidskountmn.org
-This post was written by Joseph M. Flanders, an Apple Valley, MN attorney.
Related posts: