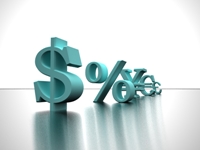 Generally there are two times when a who is asking for spousal maintenance will need to present his or her case to the judge.
The first time is when the spouse is requesting temporary maintenance.  The second time is a request at a final hearing – if necessary.
How spousal maintenance is determined:
In any divorce or legal separation action in Minnesota, the parties will have to initiate the action by filing a Petition for Divorce.  The Petition starts the divorce action.  Once the divorce action is started, the case proceeds down the road and, eventually, leads to a final divorce decree.  In the meantime, people usually want answers about how their new lives are going to go.
In this particular instance, we are talking about spousal maintenance.  So, after the divorce petition is filed, the parties are going to need an order relating to spousal maintenance at some time.
The request for temporary maintenance is usually made on the basis of affidavits and supporting evidence.  The supporting evidence will include tax returns, W-2′s, and other information showing income of both spouses.  If one spouse earns significantly less, then the court will review that when making a decision.  As I've posted about before, spousal maintenance orders are discretionary with a court.  Thus, the judge has wide discretion when ordering maintenance.
When making it's decision, the court is required to use certain statutory factors.  The factors are listed under Minnesota Statute 518.552.    It is a complicated statute and includes a variety of information that a judge must use when the he or she makes an award.  I highly recommend that you read it.
The spouse seeking the maintenance has the burden of proof.  This means that if the spouse seeking maintenance does not prove his or her case, they will not be awarded maintenance.  Therefore, it is important to talk with a good lawyer who can present proper evidence of why you should receive spousal maintenance.
Ability to Provide for Reasonable Needs
Minnesota law does not provide a definition of income that may be used for a determination of spousal maintenance.  However, practicing lawyers know that, at the very least, it should include earned income, interest income, dividends, income producing assets, non-marital assets, cash gift, and any other information showing the financial resources available to the spouse seeking maintenance.
A spouse who is only minimally employed during a long-term marriage is not necessarily entitled to an award of spousal maintenance if the spouse seeking maintenance has the ability to earn an income and can meet his or her reasonable living expenses based on the standard of living established during the marriage.  There is a lot of case law and a lot of litigation of this topic.  Suffice it to say that the law in Minnesota is unclear.  Again, talk with a good divorce lawyer.
Standard of Living Established During the Marriage
When a court is looking at making a spousal maintenance award, the judge first looks to the requesting parties' "reasonable need" and the "standard of living" during the marriage.
There is no real "definition" for either of these terms. Standard of living is often looked at by judges as the way two spouses utilized the money and economic resources available to them during the marriage.  If a couple lived lavishly and were used to that lifestyle, the judge, in my opinion, is more likely to make a more "lavish" spousal maintenance award.  If the couple lived frugally . . . you get the idea.
My advice to my clients when they are faced with the possibility of a spousal maintenance award is to document the financial resources wherever possible.  Doing this adds a great deal of weight to what is being presented to a judge.  Testimony by one spouse over the testimony of another spouse is not enough.  You must present evidence.
In sum, the Minnesota standard for spousal maintenance does have some statutory and case law definitions.  However, there is no mathematical formula (as there is in child support).  In the end, the judge will ultimately make a decision on spousal maintenance for you if you can't make one for yourself.
-For more information about spousal maintenance of Minnesota divorce law, contact Joseph M. Flanders, an divorce attorney in Apple Valley MN.
Related posts: