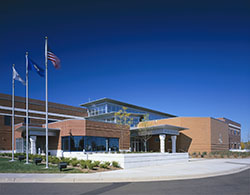 Welcome to the first post in what I hope to be many on this new blog.  At least at this initial stage, the plan is for the blog to serve as a resources for all residents of Dakota County to use to find information about the law and lawyers in the county.
The blog's goal is to be the best legal resource in the county.  That is a big goal, but I think we can make some headway.
I am a Minnesota licensed attorney, practicing in Apple Valley.  The main areas that I focus on are family law, divorce, estate planning, and probate.  I've done a smattering of other legal work, but I find myself gravitating towards those practice areas.  Why?  Because I like to work with people.
If you find this blog and have a specific legal question or concern, you can feel free to contact me at jflanders@flanderslawfirm.com.  Or, you can pop over to my website at www.flanderslawfirm.com.
Thanks for stopping by and please come back!
Related posts: