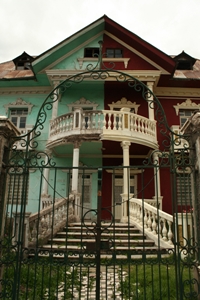 Many people have heard the terms "contested" and "uncontested" Minnesota divorce bandied around when discussing divorce. The general idea is that uncontested divorces are good things, while contested splits are trouble and lead to increased expense. While this may be true in some cases, the reality is that contested divorces are not necessarily bad things and some uncontested divorces can actually lead to problems down the road.
So what's an uncontested divorce in Minnesota?
In Minnesota, an uncontested divorce occurs when both parties are in total agreement about every possible issue in the case. That means that the husband and wife are completely in sync regarding what to do about dividing property, how to split visitation time, who should pay what for child support or alimony, everything.
What's a contested divorce in Minnesota?
If an uncontested divorce means complete agreement, an uncontested divorce exists when there's anything less than perfect harmony. Many people mistakenly believe contested divorces are those where couples engage in bitter warfare for months and possibly even years, fighting over spoon collections or towels. Though that might happen in some cases, the reality is that contested divorces are incredibly common and not necessarily an indication of any deeper problem.
Common misconceptions
Many people think that it's a bad thing to disagree and that the aim should always be an uncontested split. While an uncontested divorce is great if the parties honestly are in agreement with one another regarding every single issue, that ideal situation seldom exists in the context of a dissolving relationship. While bitter fighting can be counterproductive, honest disagreements are not bad things. Having productive conversations about asset division or batting around a range of child custody arrangements can actually lead to more equitable and mutually agreeable divorce than one where a party simply caves in and allows the other to dictate terms.
Another common misconception is that if a divorce starts out as contested it is destined to end in an expensive courtroom battle. Far from it. The reality is that the vast majority of Minnesota divorces begin with areas of contention that are eventually hammered out and settled outside of court. Just because couples encounter sticking points does not mean that a wildly expensive split is in the cards. By hiring a skilled Minnesota family law attorney you can ensure that the final agreement will be written in such a way that protects your best interest. The bottom line is that while fighting for fighting's sake can be a waste of time and money, honest disagreements can be productive ways of reaching an ultimately fair settlement.
An experienced Minnesota family law attorney can help walk you through the difficult process of divorce, including offering advice on confusing financial issues such as alimony and helping negotiate emotional subjects like child custody arrangements. For more information on divorce in Minnesota, along with a variety of other topics, contact Joseph M. Flanders of Flanders Law Firm at (612) 424-0398 and view more firm information at Google Plus.
See Our Related Blog Posts:
Minnesota Family Law: What Happens To The House?
Minnesota Family Law And The Divorce Discovery Process
Related posts: